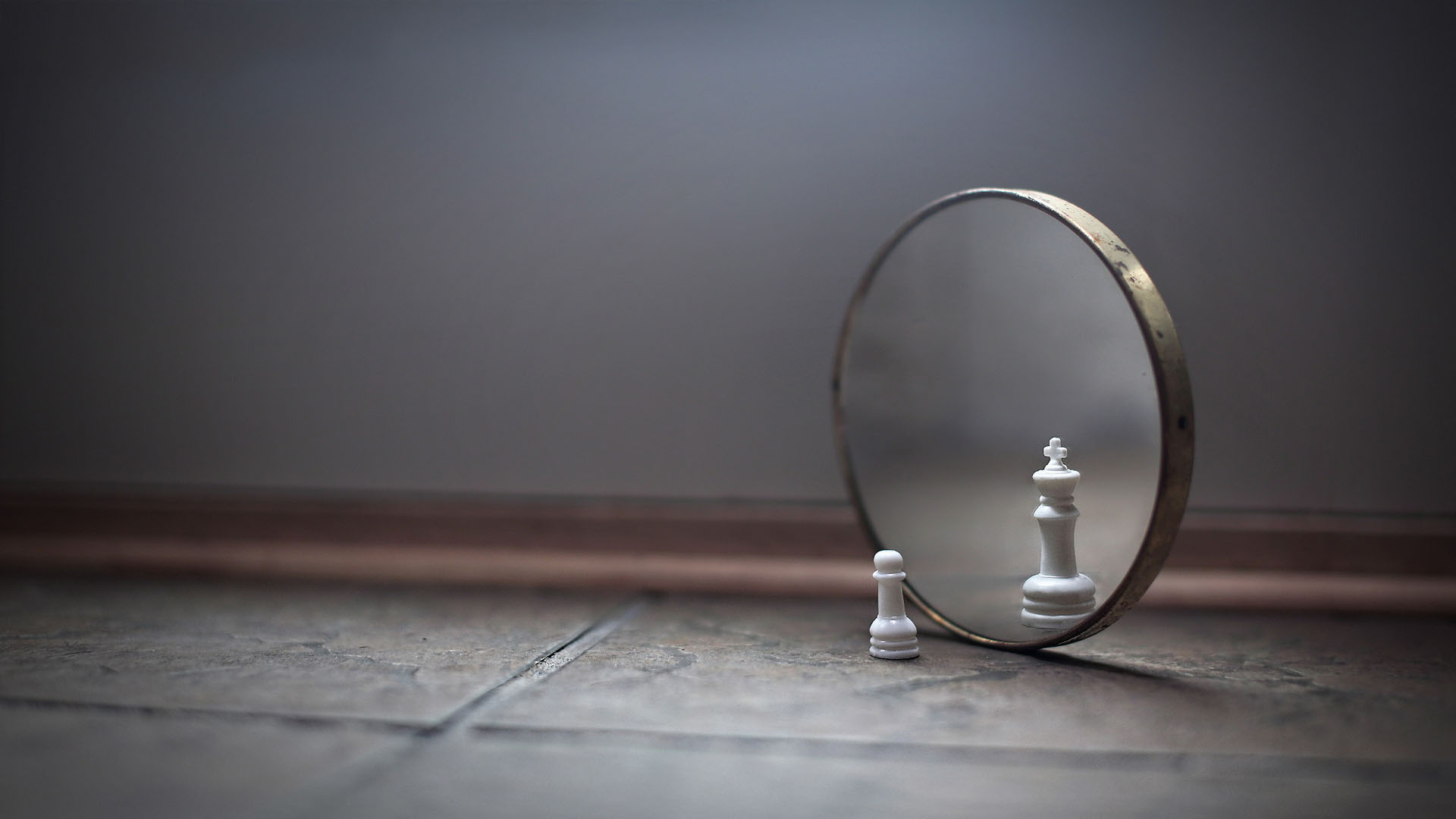 There are times I feel haunted when I see the reflection in the mirror staring back at me. The depth of emotions hidden behind my eyes glares straight at me. Anger, frustration, disappointment, emptiness, loneliness...just to name a few. The memories of my past and the choices I've voluntarily made all cloud my mind. It's hard to believe those things really happened.
But...there's only a moment to live in this reflection. Time doesn't stand still. There's too much to do.
I force myself to snap out of the moment. I splash water on my face. I conjure up a semi-smile. I find my makeup pallet and begin to put my artistry to work. I look for my best dress or cutest skirt/shirt combination. I match up the perfect shoe. I tell myself that "today will be a great day" and I move along my day.
How do you cover up?
No one knows my struggles. No one knows my pain. No one feels my emotions. No one suspects a thing. All is covered up but nothing from the past has gone away.
What are you covering up?
Greatness is before me, yet a stretch away. Before I can become Great, I have to deal with the "stuff." Yes, MY stuff.
3 Initial Steps to Experiencing Greatness
I have to admit the words and thoughts that I have told myself time and time again. The things I have allowed others to speak over me. I have to face the fact that I've convinced myself to believe that I'm not worthy. Worthy of love. Worthy of respect. Worthy of the title. I have to dispel the excuses about why I haven't attained certain things. I am smart enough. I am pretty enough. I am articulate enough. I'm not too dark. I'm not too small. I even have to accept responsibility for my own actions instead of complaining about how the world has done me wrong. I didn't work hard enough. I didn't assert myself. I'm the one who gave up.
I've learned that if I truly want to experience Greatness, there are three things I must be willing to do.
Be honest with myself. As described above, I have to open my eyes before I can move forward. I have to be completely honest with myself about the things that have shaped my beliefs. I have to get to the root of things, whether founded or unfounded. I can't move forward living a lie. The truth as I tell it is no longer a viable option. The REAL truth must be exposed.
Be vulnerable in front of others. Life is not an island. There are others who share my pain. Others who want to help me through my journey. There is a freedom in opening up, releasing the darkness, and giving way for light to shine. The truth as I allow others to see it is no longer acceptable. The REAL truth must shine forth.
Be willing to accept HELP. Psalm 18:35 reminds me, "You make your saving help my shield, and your right hand sustains me; your help made me great." There is protection waiting to engulf me, not just physically but emotionally, mentally, and spiritually as well. The protection and guidance that awaits me allows me to step out of my made-up truth and into my REAL truth.
If you see a glimpse of your own reflection here in my tale of vulnerability, I invite you to join me on a journey to find your REAL truth. Click
HERE
to begin the journey of discovering what's Underneath your Mask!